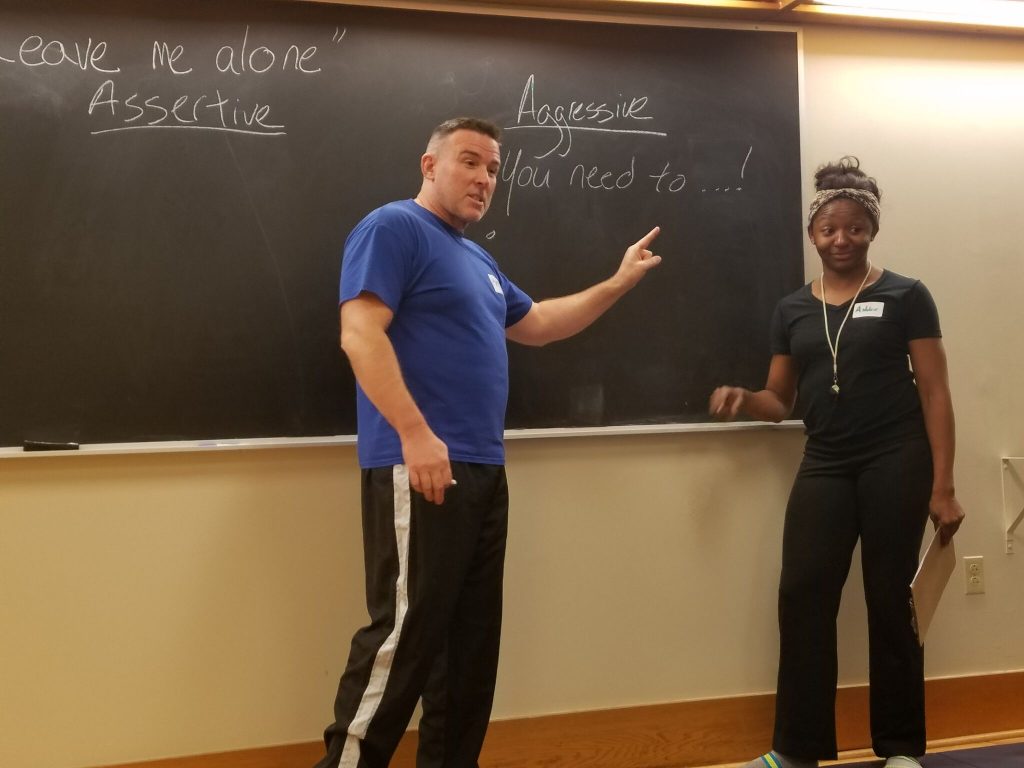 Senior Safety: SAFETY FOR SENIORS
The senior community often face various issues related to vulnerability – both emotional and physical, neglect, abuse and fraud. IMPACT programs for seniors address these concerns in ways that respond to these fears; teach skills that can enhance confidence, both emotionally and physically, and provide resources for continued help.
Programming for seniors can take place in dinning centers, with community groups, as part of wellness and health activities, as part of club meetings, retreats, private gatherings or as a stand-alone event.
Timeframe: 1-4 hours
Group Size: Unlimited
Investment: Cost is dependent on length and outcomes.