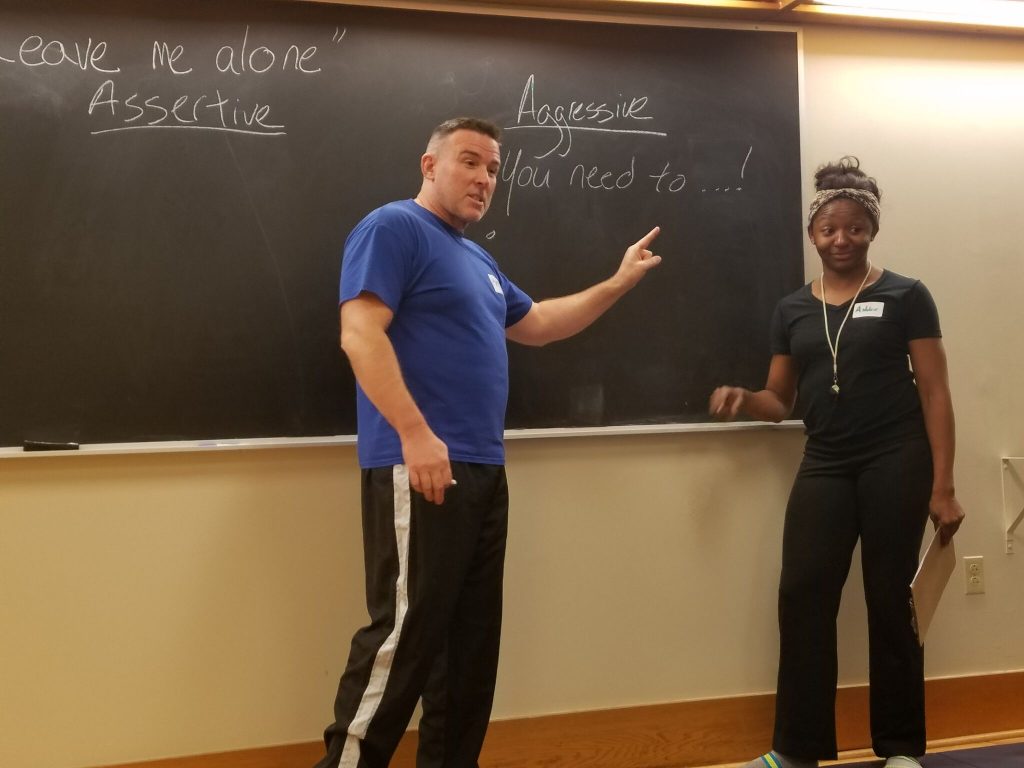 Safety Awareness and Self-Protection
This training is built upon the Four A's of Safety: Awareness, Assessment, Anticipation, and Action.  Workers trained in these concepts are better able to pay attention to their environment, recognize threat or danger earlier, and employ techniques to de-escalate a situation.The ultimate outcome is achieved—addressing a potential threat earlier, more successfully and with greater confidence. Implemented often in businesses and organizations whose work is undertaken in the community and whose staff is required to interact with the public in varied situations.
Timeframe: 6-12 hours
Group Size: 20 maximum participants
Investment: Dependent on program length and outcomes.
For more information on how we price our programs, CLICK HERE.