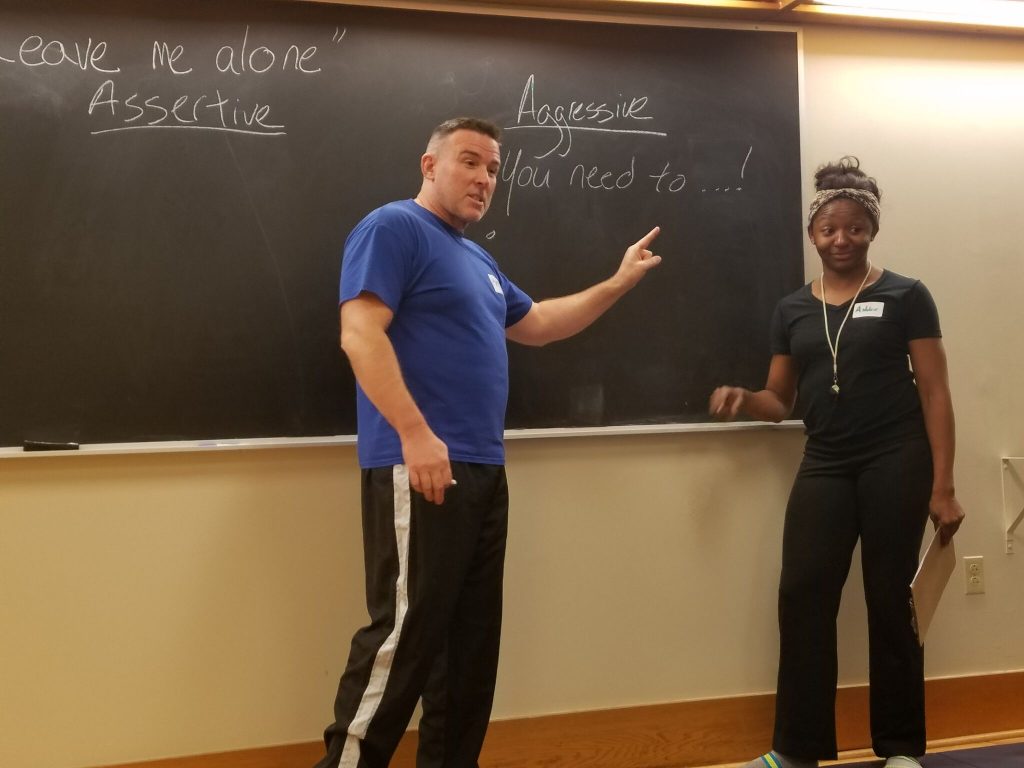 Safety in the Workplace
Safety 101
This program is designed for staff of any workplace. It provides an overview of key personal safety attributes, a look at how the organization supports and communicates its concerns for employee safety, and the influence of socialization on interpersonal safety habits and beliefs. Through experiential practice. Participants have  opportunities to address  common interpersonal safety concerns.
Timeframe: 2 hours
Group size: Limited to 20
Investment: $800 / Discounts available for multiple workshops scheduled.