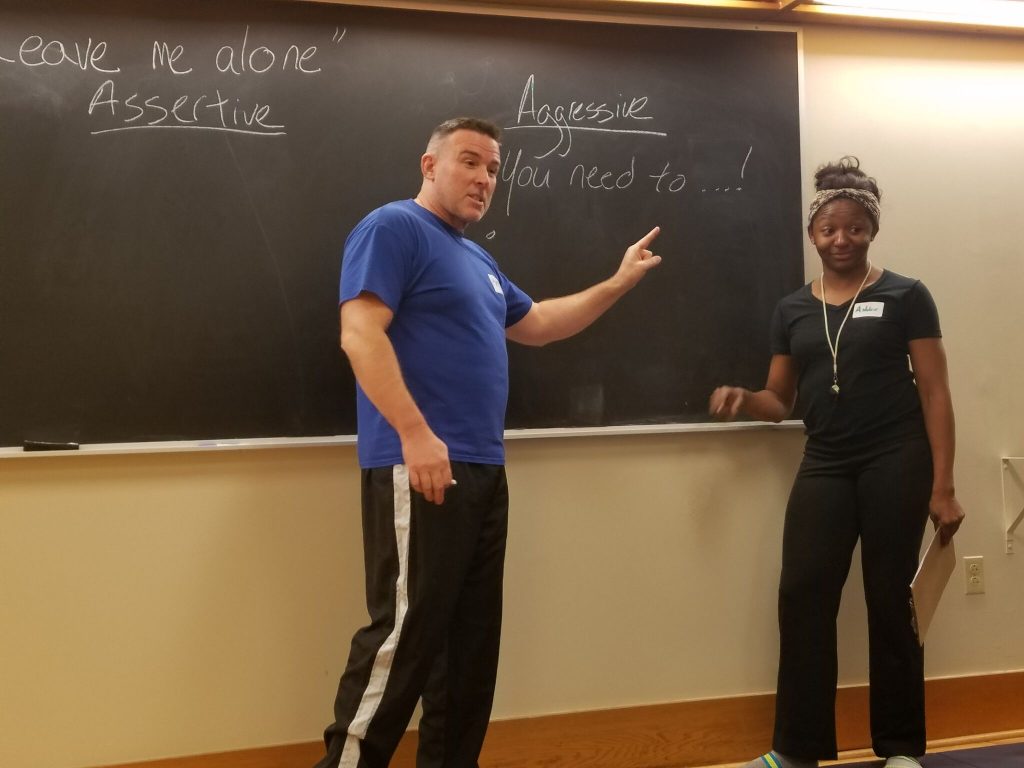 Safety Starts Early: Personal Safety
for Children and the Adults who love them
It is important that children know where safety is, what to do when they are approached by someone they don't know, and how to set boundaries with people who give them a "funny feeling". While knowing Stranger Safety is valuable; what is sometimes overlooked is how often a child is with someone they do know. It is equally important that children learn the skills to be safe with peers as well as adults who challenge their safety rules.
The Safety Starts Early Workshop is specially designed for children ages 5–7 and their caring adults. Students learn and practice basic verbal and nonverbal personal safety techniques that are developmentally appropriate. Role plays, which involve practicing verbal strategies provides children with the skills and confidence to use their voice.Safe situations and people are based on proximity, safety rules and awareness. Children learn how to stay safe by practicing clear boundary setting, awareness, how to use resources, and what to do should the verbal skills not work. Parents and caregivers participate in this workshop with their children.
In some classes, a certified and trained instructor in a fully padded protective suit, acts as an aggressor, which

 

gives children the opportunity to practice physical responses which may be necessary to break away from someone bigger or stronger than themselves.  The techniques are simple. Children learn by doing and remember what is taught as it becomes part of their "muscle memory". Most children have never had an opportunity to practice what to do if they needed to use physical skills to stay safe. In this program, they get to practice techniques safely in a supportive atmosphere.  Children and adults learn personal safety strategies and ways they can continue to practice at home.
Timeframe:

 
2½ – 6 hours
Group size:
 Class size is limited to twelve children and the adults who care for them
Investment:

 

$75-$165 For more information or to schedule a workshop Please contact IMPACT Safety at

 

info@impactsafety.org

.