Want a job that makes a difference?
IMPACT Safety of Columbus, OH is one chapter of an international empowerment self-defense organization. We teach high-risk populations how to increase their safety in everyday situations. We need part-time self-defense trainers who are passionate about making the world a safer place for *everybody*.
Our teams work with sexual assault survivors, social workers, high school students, young people with Down Syndrome, and a wide range of others who are at increased risk for violence and abuse.
The good news is that our message is spreading! We are now receiving more requests for programs than ever before. 
The bad news is that we do not have enough staff to satisfy every request. Our community needs more people who can stand up for themselves and others. We should not be turning down these cries for help!
We need you to contact us about becoming a certified IMPACT self-defense trainer. (Please read entire article for details.)
Martial arts experience NOT required
It's definitely a bonus, but it's not essential. We've spent more than forty (40) years refining our curriculum based on the expertise of law enforcement, martial artists, psychologists, research scientists, and others.
We've combined their experience with the latest crime data to come up with a series of simple skills that cover about 80% of any self-defense situation a typical person is *statistically likely* to ever encounter. These skills range from verbal and emotional skills for handling micro-aggressions to full-contact knockouts for more severe assaults.
A trauma-informed self-defense trainer
IMPACT self-defense trainers are trauma-informed. That means we provide our workshops in an emotionally safe, supportive environment with embodied choice as the centerpiece.  
Many of our students are survivors of sexual assault and other traumas. We therefore use a psychologically proven, best-practices approach in our teaching so that each student experiences emotional and physical safety while facing (and often overcoming) their fears. Our work is both therapeutic and empowering.
WE NEED MORE INSTRUCTORS!
All genders and identities are encouraged to apply. Culturally diverse people from communities of color are especially encouraged. As long as you over 18 and are passionate about helping people grow in their self-confidence and safety, then we want to talk to you!
What We're Offering
100+ hours of training that includes small group coaching and one-on-one mentorship, as well as guided practice in front of live students.
Complete immersion in IMPACT's empowerment methodology. You will experience our curriculum as both a student and as an instructor.
A certification process that will qualify you to teach with any IMPACT chapter, anywhere in the world.
Beginning trainings start at a rate of $10/hour.
More advanced instructor candidates earn $15/hour.
Fully certified IMPACT self-defense trainers make $20/hour to start.
What You Bring
Passion for uplifting and inspiring others
Openness to learning the IMPACT system 
Willingness to give and receive feedback as part of your training
English fluency (additional languages are bonus!)
Reasonable physical fitness
Reliable transportation
At least some flexibility in work scheduling
Legally qualified to work in the US
Dedication to maintaining the highest moral and ethical standards
College education is preferred, but is not required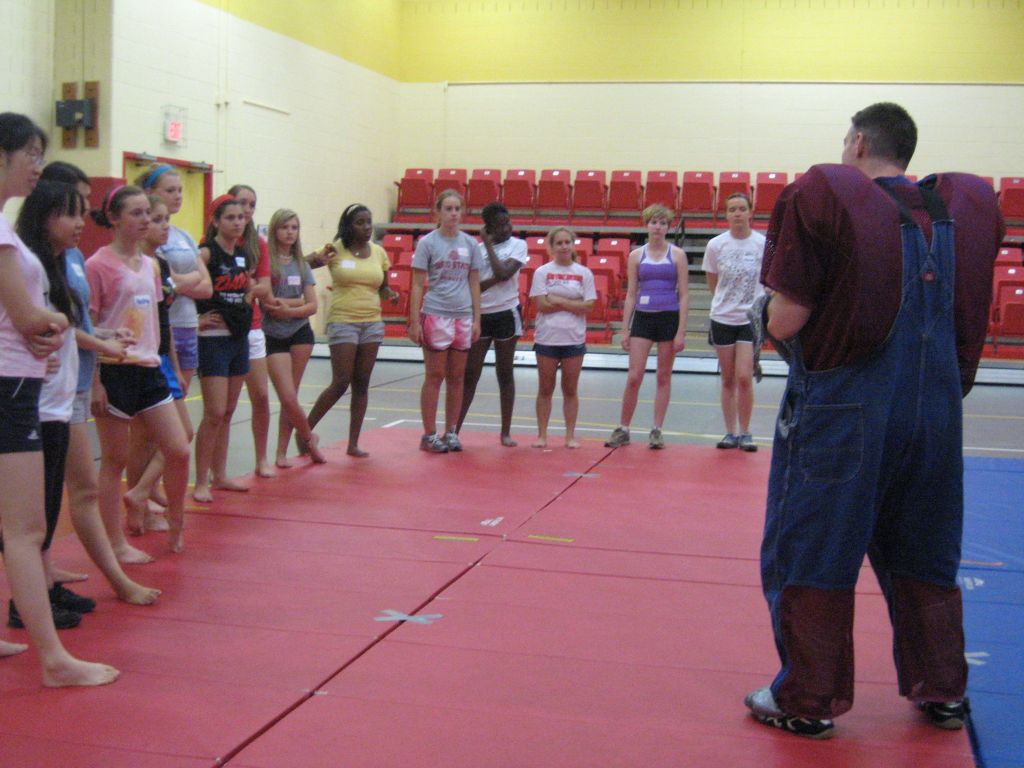 Administrative Details
As with any job, there are a few administrative details required. For example:
You must be willing to submit to a criminal background check. We don't need a squeaky clean record. We just need to verify that there's nothing in your history that would prevent you from working with children or other vulnerable populations.
You may be asked to submit to a drug test. That's not personal; all IMPACT self-defense trainers are subject to this requirement.
You must agree to abide by our codes of conduct and ethics, even when you're not on the clock. These rules aren't invasive. Rather, they keep both you and our students safe from unnecessary drama.
There is a certification fee, just as there would be for any other specialized work. Want to learn how to be a beautician? That'll cost you. An electrician? Same. Certified computer repair specialist? That'll cost you big bucks!
You will also be responsible for your enrollment in the initial IMPACT Own Your Own Safety program. All instructors have to go through the training as students first. It helps do two things:
Gives you something to relate to while you're learning how to teach the IMPACT material.
Sorts out the people who just want a job versus the people who are passionate about making a difference in the world.
DO NOT LET THE MONEY STOP YOU!
All told, it will cost you about $900 to become a certified IMPACT self-defense trainer. That's a lot of money, we know. But it doesn't need to come all at once—and it's a tiny investment compared to the lifetime of benefit that you'll be getting.
Plus, you'll be receiving a training rate of $10-15/hour, depending on where you are in your 100+ hours of training. That means you should be able to more than earn your fee back by the time you complete the requirements to become certified as an IMPACT empowerment self-defense trainer. 
And, once you're certified, that's it. There are no more fees or dues.
It takes about a year for most people to complete their certification requirements. Here's how the time and fees break down.
First, Be a Student
Own Your Own Safety (also called Basics, $400) Everyone goes through this 25-hour intensive training as a student first. For one entire weekend, you and your fellow students will experience IMPACT empowerment self-defense at its finest, without having to worry about anything other than learning, growing, and enjoying.
Then Learn the Language of Empowerment
25 hours of classroom instruction paid at a rate of $10/hour.  After you've experienced IMPACT self-defense training as a student, then you'll be eligible to begin your training as an instructor. Lessons begin with classroom discussions about IMPACT philosophy, trauma and somatic science, and a review of the instructors' manual(s).
Next, Learn the Self-Defense Trainer Dance
25 hours of simulated practice, still paid at a rate of $10/hour. Once you understand the IMPACT philosophy and methodology (i.e.—why we do what we do the way we do), then we'll begin teaching you how to do it, too. During this phase, we'll break each IMPACT exercise into its most basic components and teach you how the choreography works. By the end of this phase, you'll be running mock classes with IMPACT instructors, assistants, and experienced volunteers as your "students."
An Empowerment Self-Defense Trainer … with Training Wheels
25 hours of teaching with "training wheels." Got at least some of the material down? Good! Now it's time for you to teach at least part of a live class with real students. We will partner you with a team of certified instructors who will be there to back you up and support you while you practice your new teaching skills. 
And congratulations! As soon as you're in front of "real" students—as opposed to mock students from the last training phase—you'll begin earning $15/hour.

Training Wheels Off!
25 hours of full-on teaching. By this point in your training, you should have a solid understanding of all IMPACT exercises and our best practices. We will now pair you with a senior instructor and the two of you will form your own teaching team, responsible for delivering whatever training is required for a given workshop. 4 hours of Personal Safety for Teens? You're on it! 10 hours of  Self-Defense for Trauma Recovery? You'll be able to deliver that, too.
During your entire training process, you will receive personalized mentorship from a veteran instructor. We will never toss you to the wind or leave you floundering. There will always be someone by your side (or at least nearby) to offer guidance, feedback, and support. 
In the beginning, that will be a lot of guidance and support. As you gain experience, however, your mentor will allow you more and more freedom to try things out and to find your own voice within the IMPACT empowerment framework.
Once you've proven yourself on the mat with live students and you've met every milestone we use to measure our self-defense trainer candidates, then we will collect a $500 fee that goes to IMPACT International to help support the empowerment self-defense mission around the world. This is the certification fee (as mentioned above) and it is the last fee associated with your IMPACT career.
Working as an Empowerment Self-Defense Trainer is HARD!
It takes a lot to become an IMPACT self-defense trainer. Requires a huge commitment both from you and from us.
We're going to ask you to learn new skills and to push yourself into emotionally uncomfortable territory. At the same time, however, we're going to stand right by your side, guiding you while you practice those new skills and grow through their application.
The end result is that you can emerge as a leader in your community who helps others live with more strength, more confidence, and more resilience.
Plus, you will also hold an IMPACT certification that means something on an international scale. That means you will:
be able to speak in detail about the difference between "regular," tactical self-defense versus empowerment self-defense.
be able to describe the ways we respect and protect people's trauma reactions, rather than risk making them worse.
hold a Level 1 certification that will qualify you  to work with any chapter, anywhere in the world.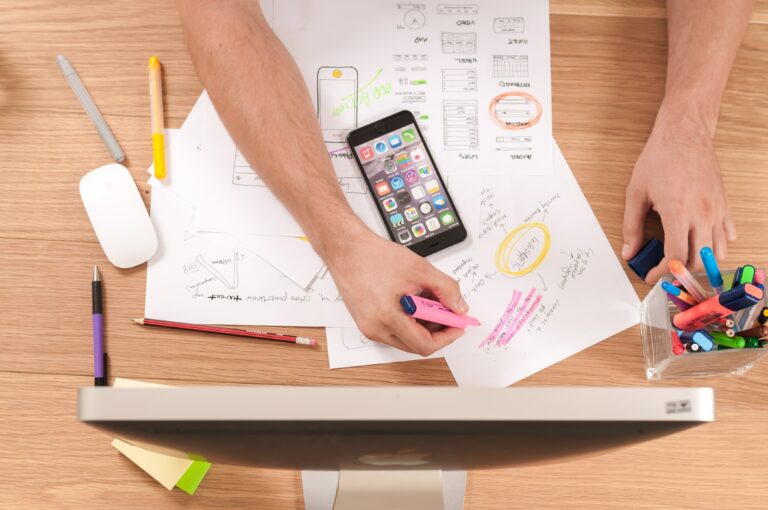 How to Apply
Interested? Please send a resumé and cover letter to our Director of Instructor Training. (Use our Contact Us page.) Include a few words about why you're interested in becoming an IMPACT empowerment self-defense trainer.
It doesn't need to be fancy, so do not overthink it! We always need passionate people who are looking for inspirational work, so the most important step is to reach out and make contact with us. The rest, as they say, is just details.
We look forward to hearing from YOU!