In 2018, IMPACT Safety worked hard to teach empowerment self-defense programming to over 1600 people!
See what we accomplished in 2018!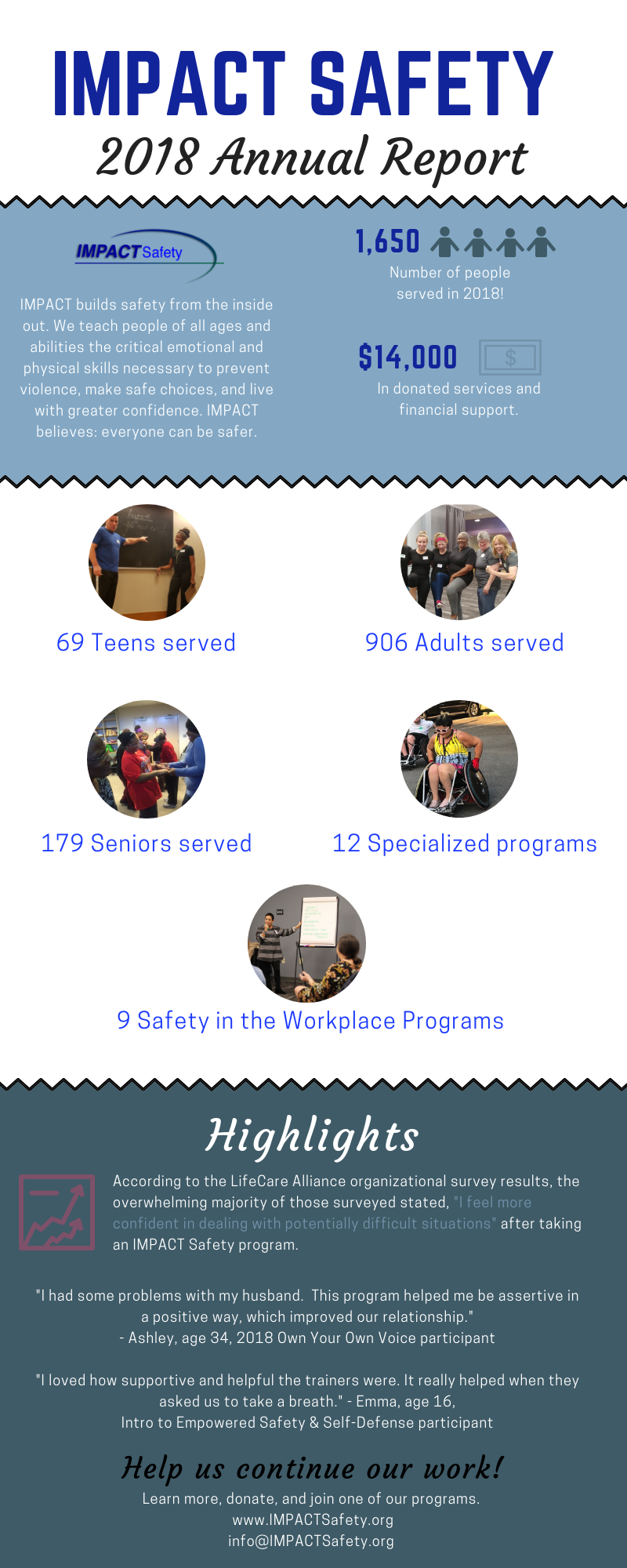 As we look ahead to 2019, we hope to continue to make an impact to help people be safe in everyday life.
—
VIDEOS: 
IMPACT Safety teaches a self-defense course at Denison University twice a year, helping young women stay safe on campus and giving them the skills to stay empowered.  Watch this video of testimonies from class participants regarding their experiences and lessons from the course.
PODCASTS:
Listen to this podcast, created by a Denison student, outlining her experiences and what she learned after taking the course Empowered Safety and Self-Defense in the spring of 2017.
Listen to her Soundcloud recording!